Since starting the LMAW podcast I've become casually acquainted with Jason Weiser (on Twitter) over at the Myths and Legends podcast. Well, he's hit an incredible milestone and I feel compelled to share it with you here.
I've always had the view that Americans, for the most part, were not altogether interested in mythology or things of a historical nature - what with anti-academia culture being what it is. Admittedly this is a bit of a cynical view, but it's a view I had. Jason, with his excellent storytelling skills and killer production talent, has proven me completely wrong.
As of February 24th 2016, the Myths and Legends podcast is #3 on the iTunes American top 100 list. That's above my favorite podcast, The TED Radio hour, and third only to Serial and This American Life.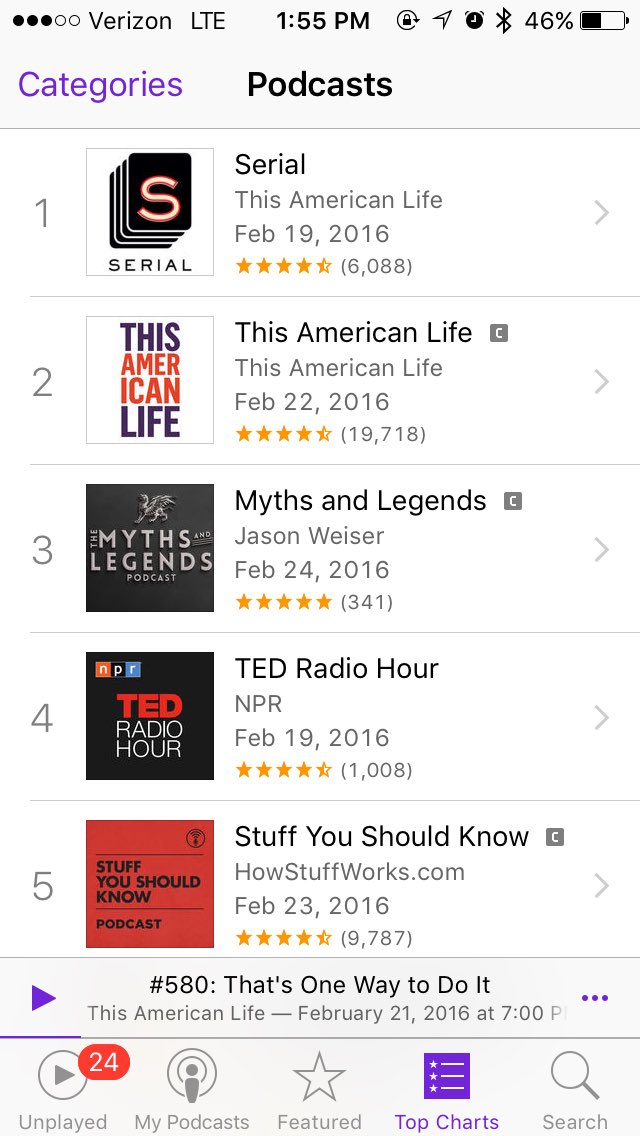 To say the least, I'm happy for what Jason is accomplishing. To say the most, I'm happy to know that there's a substantial audience hungry for the sort of historical content that both Jason and I adore so much. And, as a podcast about 12 episodes younger than The Myths and Legends Podcast, it gives me something to strive for.
So hats off to Jason Weiser; congratulations on taking the podcasting world by storm. I'm sure we all look forward to seeing where you go from here.
You can subscribe to the Myths and Legends podcast by clicking here.